My Take On The Best Electronic Cigarette – Vision Spinner II

Okay, let's get this out there!  I have been vaping E-Cigs for 3 years now!
I have tried all kinds of different Electronic Cigarettes, e-juice, atomizers, cartomizers, batteries, on and on…I mean, after 3 years I have learned a lot about vaping and using e-cigs.  I am going to tell you why I use the Vision Spinner and how to best use it.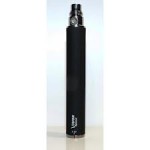 For starters, I use the Vision Spinner II for the main battery (about $32) and a Kanger T3S Clearomizer (about $9) to hold the e-juice.  The Spinner is a 1650 mah, variable voltage battery and will last for hours!  The Kanger T3S is a clearomizer that works better than any other I have ever used…..  You will also need a charger (about $10).
The e-juice I use is VG and I get it at a local vape shop in Carrollton, TX, "The Vape Lounge" (great people and great e-juice).  By the way, they always go out of there way to help me and make sure I am a satisfied customer!
Now, believe me when I say that I have tried a lot of different vaping paraphernalia and different combinations of vaping devices, but this particular setup works great and if you are just learning to vape or an experienced vaper like me, I would highly recommend you give it a try!  The Vision Spinner really is the "Best Electronic Cigarette"!
Okay, with all of that out of the way, let me tell you some things I have learned the hard way and secrets to successfully vape.
Best Electronic Cigarette (Vision Spinner) – Tips
First, always keep plenty of extra supplies on hand.  Always charge your battery completely and when you use it, always drain it completely.
Make sure when you are adding the juice to the clearomizer, tilt it slightly and let the juice run down the sides of the glass (or plastic).  Keep a napkin under it because there will be a little juice run out the end of it.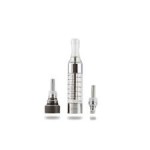 Since the Vision Spinner II is variable voltage, I have tried the different amounts and have found that 3.6 or 3.8 volts works best for me.  If you run the voltage up too high, it will burn the e-juice and it will taste horrible!
About once a week, you will need to replace the coil on your Vision Spinner.  You will know when to replace it, because the vape starts getting less and less and you're just not seeing the output you used to.
Also, when I fill my clearomizer, I use q-tips and clean the inside threads of any juice there.
Now, when you inhale, hold the button on the Vision Spinner II in and draw in slowly, but deeply.  Let off the button and exhale just like you did with analog cigarettes.
I hope this information is helpful to you.  Enjoy your Vision Spinner II and keep on vaping!
Best Electronic Cigarette – Vision Spinner II